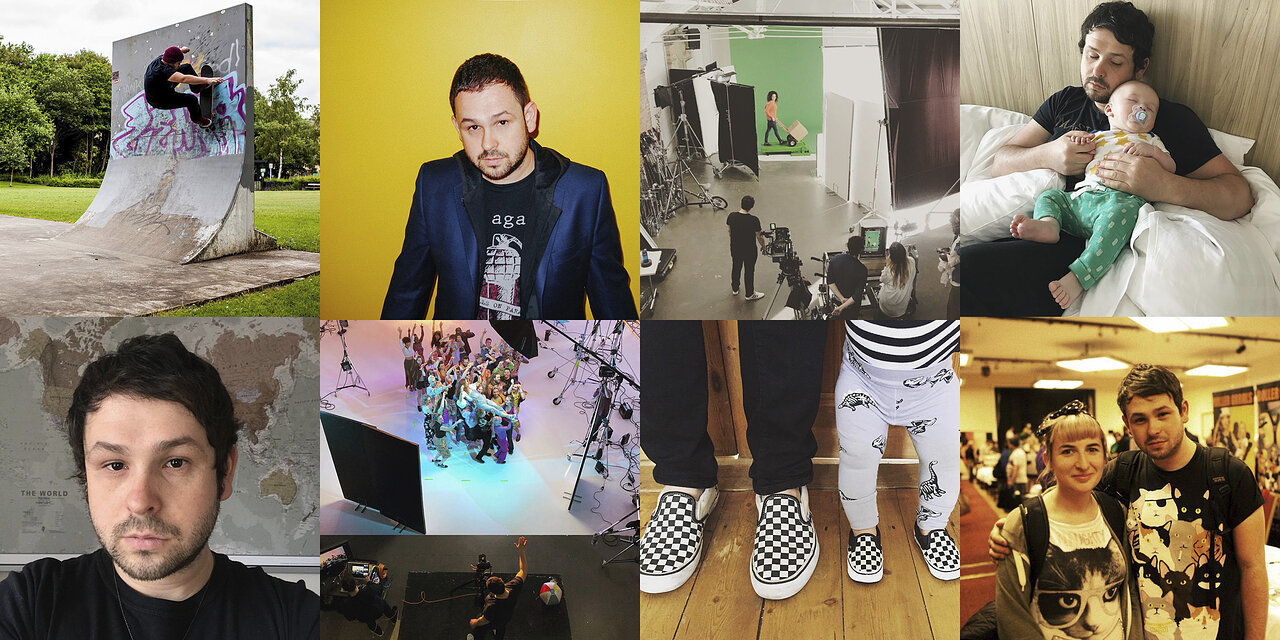 COMMERCIAL PHOTOGRAPHER & DIRECTOR
Represented by Peter Bailey UK
Enquiries: peter@peterbailey.co.uk
Tel: +44 (0) 20 7935 2626
Say Hi!... : tom@tmoose.co.uk
BIO
Tom grew up at the top of a grey, stormy hill in the small town of Sowerby Bridge, West Yorkshire and spent most of his young life drawing, painting and playing with Lego pirates.
He eventually moved to the city of Leeds where he became heavily involved in the vibrant DIY music scene. Whilst working behind the bar at the legendary Brudenell Social Club the kindly owners would let him sneak inside on his breaks and photograph the gigs, his passion for photography grew organically from here.
Now represented by Peter Bailey Productions Tom shoots a variety of commercial commissions and personal work. His work, distinctly recognisable for its unique, colourful take on portraiture and reportage (heavily influenced by music and fashion). Tom has been commissioned extensively by Canon and travelled all over the world creating imagery for them, as well as a range of other major brand clients and agencies.
Tom lives in Leeds with his wife Charlotte, son Milo and his cat Smidge.
Selected Clients, Agencies and Publications
Samsung, Comic Relief, TGI Fridays, Canon, Halifax, & Other Stories, Budweiser, Itunes, HungerTV, Kerrang!, NME, The Guardian, The Observer, Columbia Records, Sony, Universal, Atlantic Records, Wichita Records, Red Bull, Sailor Jerry's, Durex, Jack Daniels, H&M, Specsavers, Ray Ban, Miller Genuine Draft, Global Radio, Ogilvy, Intro, Adam&EveDDB
Contact